A Total Safety & Tool solution for the Kimberley and Pilbara regions of Western Australia.
For over 20 years, we've provided a complete OH&S Service to remote communities, mine sites, industrial and commercial businesses and stations, throughout the northwest Kimberley and Pilbara regions of Western Australia, with locations in Port Hedland and Karratha. From fire equipment and fire systems and detection, safety and rescue equipment, safety and road signage, traffic control products, spill kits and containment to first aid equipment, we offer everything fire and safety. We truly are your local Total Safety and Tool solution. Whether your solution is safety equipment, tools, or fire and mechanical equipment, or equipment maintenance and servicing, we have the products and services, right for you. Our team is highly experienced, professional, friendly, reliable and helpful and ready to help you find the perfect safety and fire solution for you. Come and visit the North West's leading safety, tools, fire and mechanical supplier today.
Browse Our Full Range of Products
With a huge range of safety and fire products, there's a product for your specific needs. Our range includes first aid equipment, mining and marine suppression, personal protective equipment, extinguishers, fire hose reels, hydrants, smoke detectors, fire blankets, medical equipment, rescue equipment, other safety products and safety signage.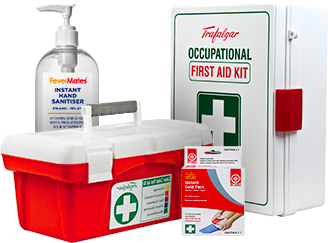 Safety
We stock all products for your safety needs including work boots, workwear, first aid and spill kits, PPE, safety signage, lockout padlocks and much more.
See Product Range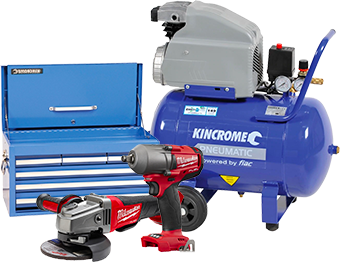 Tools
We stock a range of tools for your needs including power tools, hand tools, automotive & speciality tools, lifting equipment, concreting & gardening tools, drilling & fastening items, tool boxes, kits & bags and ladders.
See Product Range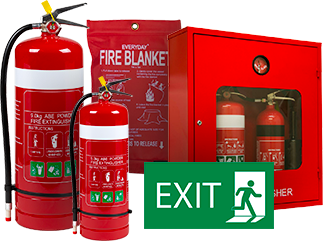 Fire
We stock all products for your fire and mechanical needs including fire blankets and hose reels, fire hydrant and pump set systems, fire detection and alarm systems, fire sprinkler systems, fixed & mobile suppression, fan integrity testing, and emergency and exit lighting.
See Product Range

WE GUARANTEE TOP NOTCH SERVICE EVERY TIME
-